14 May 2019
The Power of Local Brands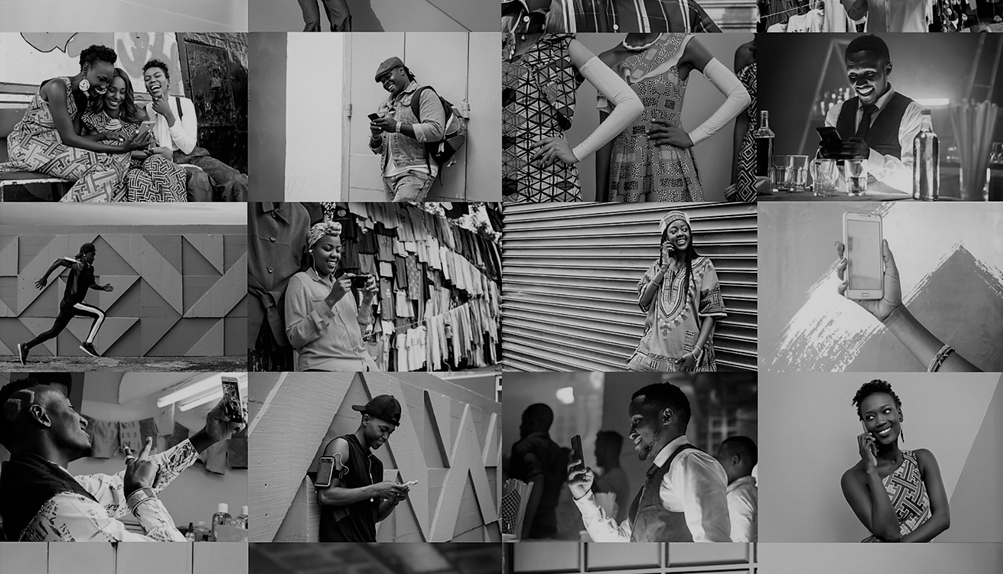 Telkom Kenya Limited was Kenya's first telecommunications provider in Kenya and was from inception, a government-owned company. In 2007, the Kenyan government sold 51% of its shareholding to France Telecom which led to the launch of the Orange brand.

Like any global brand, Orange had firm guidelines, both in its strategic positioning and its visual communication style.

The most successful global brands are those that can find the right balance between their international guidelines and local relevancy. If a brand does not resonate locally and does not have the means to craft a voice that connects with its direct audiences, one can question its very existence!

In a sense, this is what happened to Orange in Kenya. After a good start, the Orange started struggling to find a relevant voice that resonated with the local market. The rigidness of the brand's guidelines was not appropriate, and the brand was not capturing the attention that it deserved.

In June 2016, France Telecom sold its entire shareholding to Helios Investment Partners, the largest private equity investing firm operating in Africa. Kenya's Ministry for National Treasury commented that having seen the positive impact of Helios' investments in other sectors of Kenya's economy, it had hoped that their investment in Telkom Kenya would transform the operations and standing of the company to a sustainable and prosperous business. With this change in leadership came the need to develop a new brand strategy that embodied the transformative vision and promise.

Following an international pitch involving ten branding agencies from Europe and South Africa, CIRCUS! Mauritius was awarded the contract. The scope for the brand was global and completely integrated: research, positioning, architecture, brand definition, visual & verbal identity, experience and migration strategy, store & environment design and web design & development. Moreover, CIRCUS! was awarded the communication launch campaign and brand activation roll out.

To kick off the process and grasp a clear understanding of the Kenyan Market, CIRCUS! teams underwent what we call immersive deep-dive sessions.

We sent our strategic and creative teams to live with Kenyan families for a period to gain a better understanding of their lifestyles and culture.

As we believe that strong brands cannot be built in isolation from our clients, we also held numerous collaborative sessions with our clients and their sales teams – gaining valuable insights into the brand that they wanted to be a part of, thus starting the brand engagement strategy even before the brand launch. After months of research and workshops, the new Telkom brand was born.

Rather than creating a new name, we decided to create a brand that proudly taps into its heritage to step into a bold new future. To symbolize this vision, we used the backward arrow (<) of the K to represent our proud heritage and flipped it twice (>) to illustrate our move towards the future and evolution of the brand. Paired together, this created a strong brand asset with a meaningful story.

Most iconic national Kenyan brands live on the fantastic landscapes of the Masai Mara showing the abundant natural beauty of the country. We decided to go against this cliché and be utterly disruptive in our approach, creating a modern urban brand that spoke to the younger generations. With 58% of the Kenyan population being under 25 years old this made complete sense.

Our brand promise "Moving with you" expresses the progressiveness and transparency of the new brand that would empower its customers.

The rebrand and launch results were outstanding, after just six months of operation under the new brand we had achieved within the first six months:
+1 Million New Subscribers
+35% Growth
+20% Revenue Growth
+4% Top of Mind Awareness
This success story speaks for itself, proving that a local brand combined with local relevance and international quality in branding and communication is a recipe for success.
Furthermore, it reveals the incredible potential of Mauritius to export our services and serve the countries of the African continent.
Our natural openness and our multicultural origins are unmeasurable assets to us. I believe that as Mauritians, we can have the capacity to adapt and understand other cultures like no other nation in the world. This has been key to our success in winning this contract and creating a successful brand.
This article featured in the Brand Book of the Brand Magic Summit 2019.