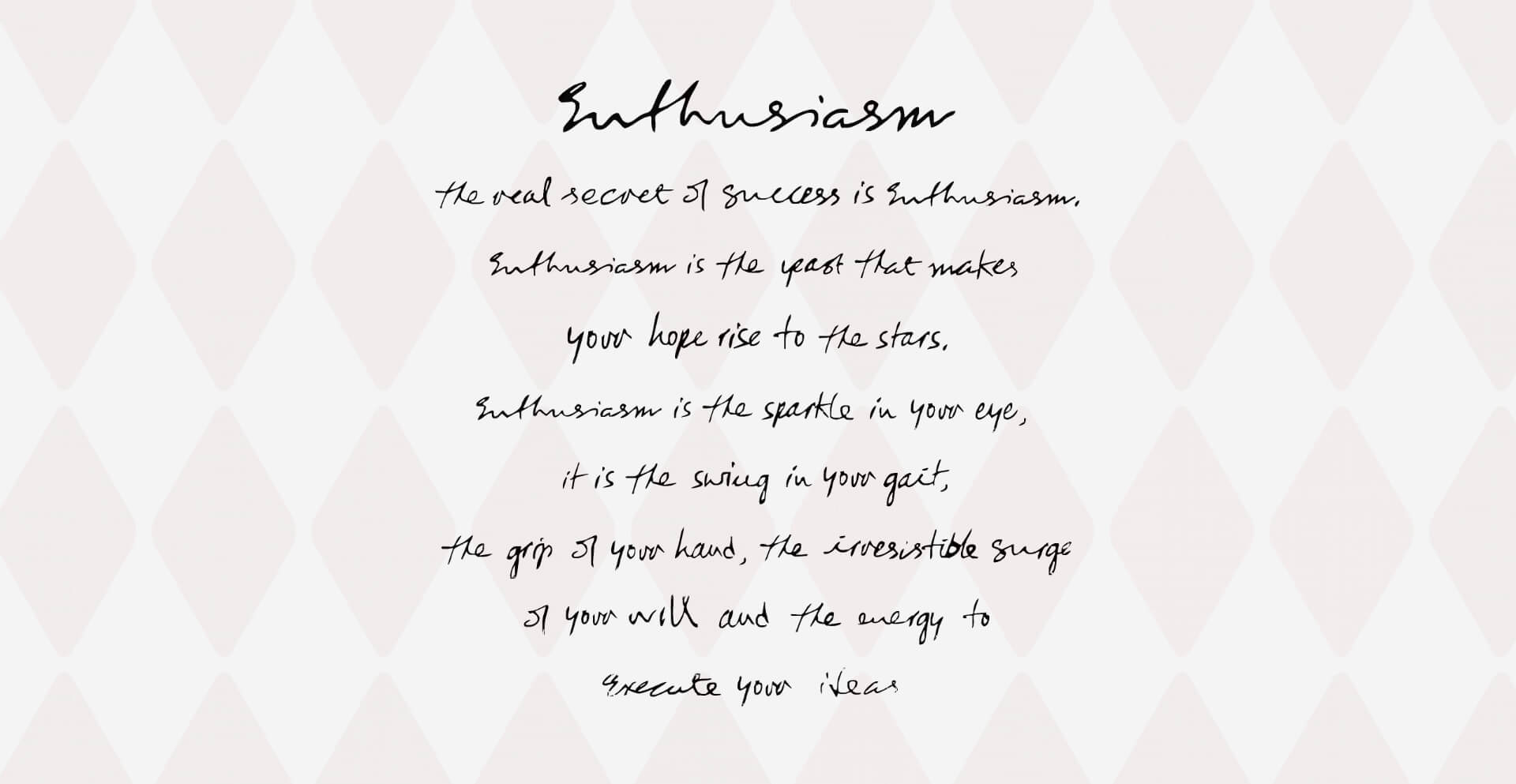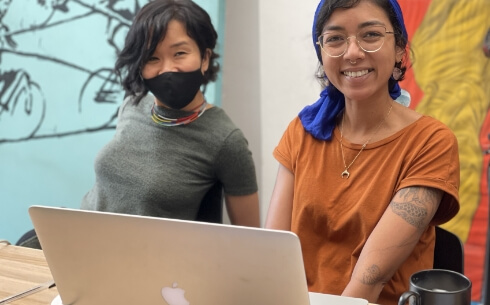 Benefits
CIRCUS! offers an extensive range of benefits including medical insurance, free catastrophe cover, pension schemes, generous annual leave and a range of personal development opportunities. You are also entitled to the Eclosia Card which gives access to deals in numerous sectors. Furthermore, being part of the Eclosia Group, we encourage mobility within the group and opportunities may be offered in Mauritius and in the region.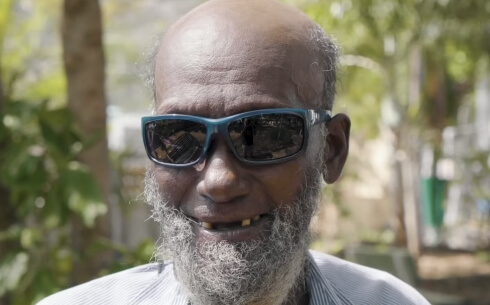 For the greater good
We believe we have a central role in influencing companies to embrace sustainable development and help them craft how they talk about it. We have humbly contributed to significant operational changes in our clients' companies in recent years. Moreover, we never hesitate to put our expertise for free at the service of the greater good.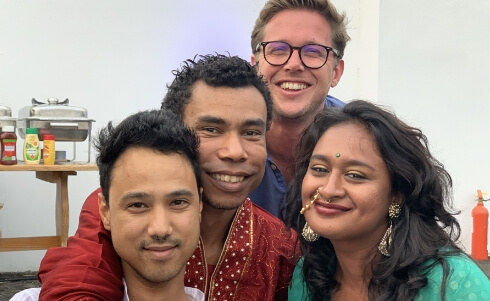 Reveal and develop potential
At CIRCUS! we are never finished learning. Whether it be through mentoring, formal training, talent mapping, inter-department skill sharing, access to the latest in technologies or promoting internally, we are dedicated to not only discovering but developing talent and providing our people with all the tools they need to realise their full potential.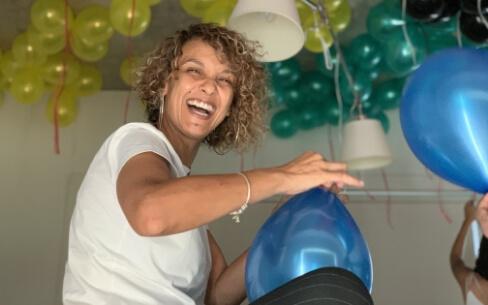 Fun, Wellbeing, Arts, Culture & Sports
Each year, we allocate a significant budget to Fun Wellbeing at the agency. A committee is empowered to organise regularly events. Moreover, the arts, culture and sports have long been valued by the Eclosia Group as a way to bring people together and form strong human connections.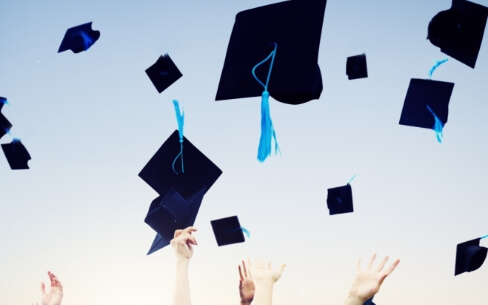 Scholarships & Emergency Support Fund
Through the Chantecler Foundation, Eclosia Group awards scholarships to the children of its employees for their secondary studies, technical studies and/or tertiary studies. Fonds de Soutien is a support fund that enables the Group to offer financial or material assistance to employees (or a close member of his/her family) facing an emergency: serious illnesses, disabilities, accidents, natural disasters…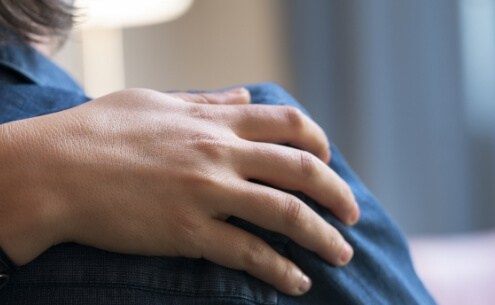 Listening Support Unit
Through the Listening Support Unit, the Group's employees and their immediate family members benefit from a safe space to discuss any personal, family or professional issue. It provides psychological support for issues ranging from depression and stress to alcohol and drug addiction.
Words from our talents
Alexandra Avice
Digital Communication Strategist
"Circus! holds a certain kind of magic which makes you feel inspired everyday. The secret is that we constantly rub shoulders with massively talented and creative people who give nothing less than their very best. The magic is the people."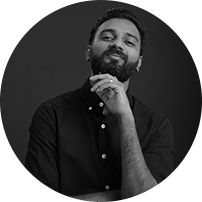 Kelvin Murday
Film Director
"I get to do what I love each day with an incredibly talented team that embody the CIRCUS! culture - A culture that enables me to grow and thrive, all whilst being driven by passion."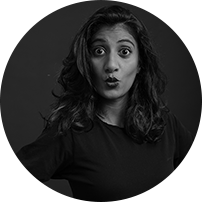 Danitza Vithilingem
Producer
"I never was the type of person who liked to be office-bound. During the 3 years that I have been at Circus as a producer in audio-visual, I have been on the field - working on a variety of fresh, creative and award-winning content. From one crazy project to the next, I continue to push myself further!"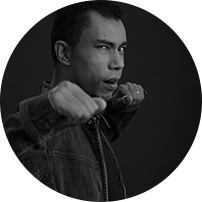 Romain Cotegah
Senior Art Director
"CIRCUS! strives for highly crafted and impactful campaigns. And that's what motivated me to be part of this great team."
Darla Seevathian
Account Manager
"8 beautiful years already within the marquee where creativity, knowledge, professionalism and team spirit resonate. A place where I was able to grow both professionally and personally with confidence while manoeuvring mind-blowing new opportunities and projects daily."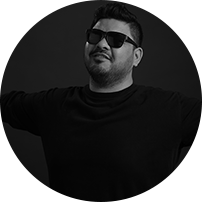 Yannick Mootoosamy
Client Service Director
"I started my journey at CIRCUS! in 2012 as an intern in client service. Throughout the years and the diversity of projects, I have grown both as a person and professionally. I am today a Client Service Director managing a portfolio of local and international brands. CIRCUS! gives me the opportunity to work for world-class brands and meaningful campaigns."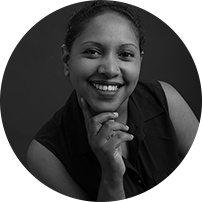 Jessica Potanah
Adminitrative Officer
"I came to Circus! as a child. I started as a receptionist, worked in the Media department, in Human Resources and today I am an Administrative Officer. CIRCUS! is family, team spirit, challenge, evolution and so much humanity. I am proud to be part of this marquee."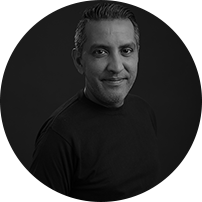 Juneed Durbarry
Research Manager
"CIRCUS! is also a place of growth, and knowledge sharing and where you are always challenged and encouraged for excellence. 
Working at CIRCUS! makes you feel passionate about your work in a family spirit environment."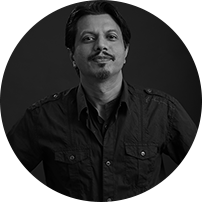 Wassim Sookia
Senior Copywriter
"Even my love of words leaves me lost for words when thinking how welcomed I was at CIRCUS! for the sake of uncanny creativity and their genuine appreciation of Mauritianistas."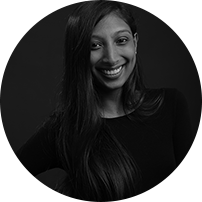 Sheena Soopramanien
Digital Communication Strategist
"Started off as an intern in Community Management. Life under the Chapiteau is about continuing to stretch yourself to learn and grow in new ways. Today as a Digital Communication Strategist, I coach and support a team of seven persons. Together we deploy social media strategies and initiatives to engage in meaningful interactions and create lasting relationships.
I work with some of the brightest, friendliest and most hard working people of this industry!"
Explore our job opportunities and do not hesitate to apply for positions that might be of your interest. Once you've sent us your application, the HR team will see if you meet our pre-screening criteria and will get in touch with you. Best of Luck
23 Jun 2023
Assistant Accountant
We are seeking an experienced and detail-oriented Assistant Accountant to join our team. The successful candidate will work under the guidance of the Accountant for managing the company's financial transactions. The job incumbent will work closely with other departments and external vendors to ensure that all financial activities are completed and recorded in a timely and accurate manner, complying with financial regulations and standards.
Date limite :
23 Jun 2023
Key Responsibilities:
 - Ensure record of daily financial transactions.
 - Issue client invoices.
 - Follow up with supplier payments.
 - Maintain accurate and up-to-date financial records in compliance with accounting principles and company policies.
 - Support the team in the month-end and year-end closing processes.
 - Assist in preparation of monthly management accounts.
 - Assist in preparation of yearly FS.
 - Assist with the preparation of budgets and forecasts.
 - Assist with the year-end financial audit process.
 - Provide support to other departments as needed on financial matters.
 - Support the team with general administrative tasks as needed
Requirements:
 - Bachelor's degree in accounting, finance or a related field.
 - At least 4-5 years of experience in a similar role.
 - Strong knowledge of accounting principles and practices.
 - Experience with accounting software and financial reporting tools.
 - Excellent attention to detail and accuracy.
 - Strong organizational and time management skills.
 - Excellent communication and interpersonal skills.
 - Ability to work collaboratively with other departments and external vendors.
 - Ability to work independently with minimal supervision.
 - Experience in the advertising industry is a plus.
If you're ready to unleash your accounting prowess in an innovative and vibrant environment, send us your CV.
Apply here
The values that drive us
Daring
We dare to dream bigger than we are!
We dare to have bold ideas!
We dare to go to unknown territories!
To explore and innovate!
We dare to be ourselves!
We dare to shine!
Agility
We are flexible and open-minded!
We love, embrace and lead the change!
We continuously reinvent ourselves!
We adapt quickly and effectively!
We view problems as projects!
We are proactive!
Precision
We are methodic in our approach!
We are accurate and attentive to details!
We are clear and transparent!
We focus our energy to achieve our goals!
We plan to succeed!
Togetherness
We are genuine in our relationships!
We value diversity!
We engage joyfully and love interacting!
We are supportive and empathetic!