Ciel Textile
SECTOR:

Industrial & Manufacturing

-

TYPE OR WORK:

Website

-

COUNTRY:

Mauritius
CONTEXT
Ciel Textile is a significant player in the global textile industry, with over 33,000 employees. The Group had two problems: One, it comprises 7 companies with different visual identities. Two, They were designed for a BtoB audience, and there was a strong need to communicate now as brands operating in the fashion world.

BRAND IDEA
In search of a style with timeless shapes, we took inspiration in the mechanical patterns of the knitting, weaving and sewing techniques used to create the fabrics. The first letter of each sub-brand makes its pattern logo, inserted into a common graphic language and supported by an individual colour palette and photographic style. Each brand can now stand out in the market, with its own identity and drawing strength from belonging to a family of timeless styles.
Modern, dynamic and easily adaptable, the visual identity has elevated the brand to new commercial space while offering us the versatility to develop future
sub-brands efficiently.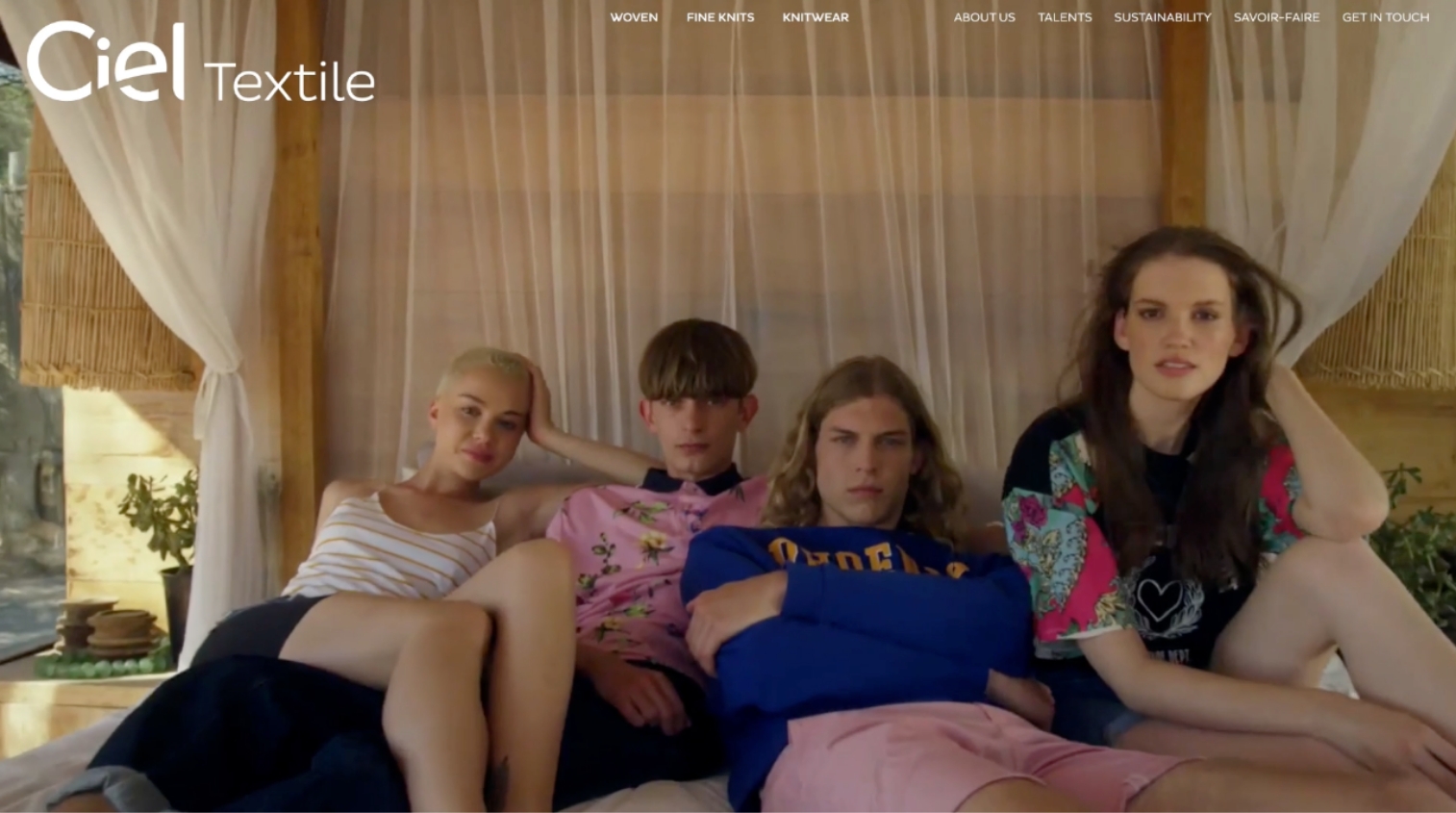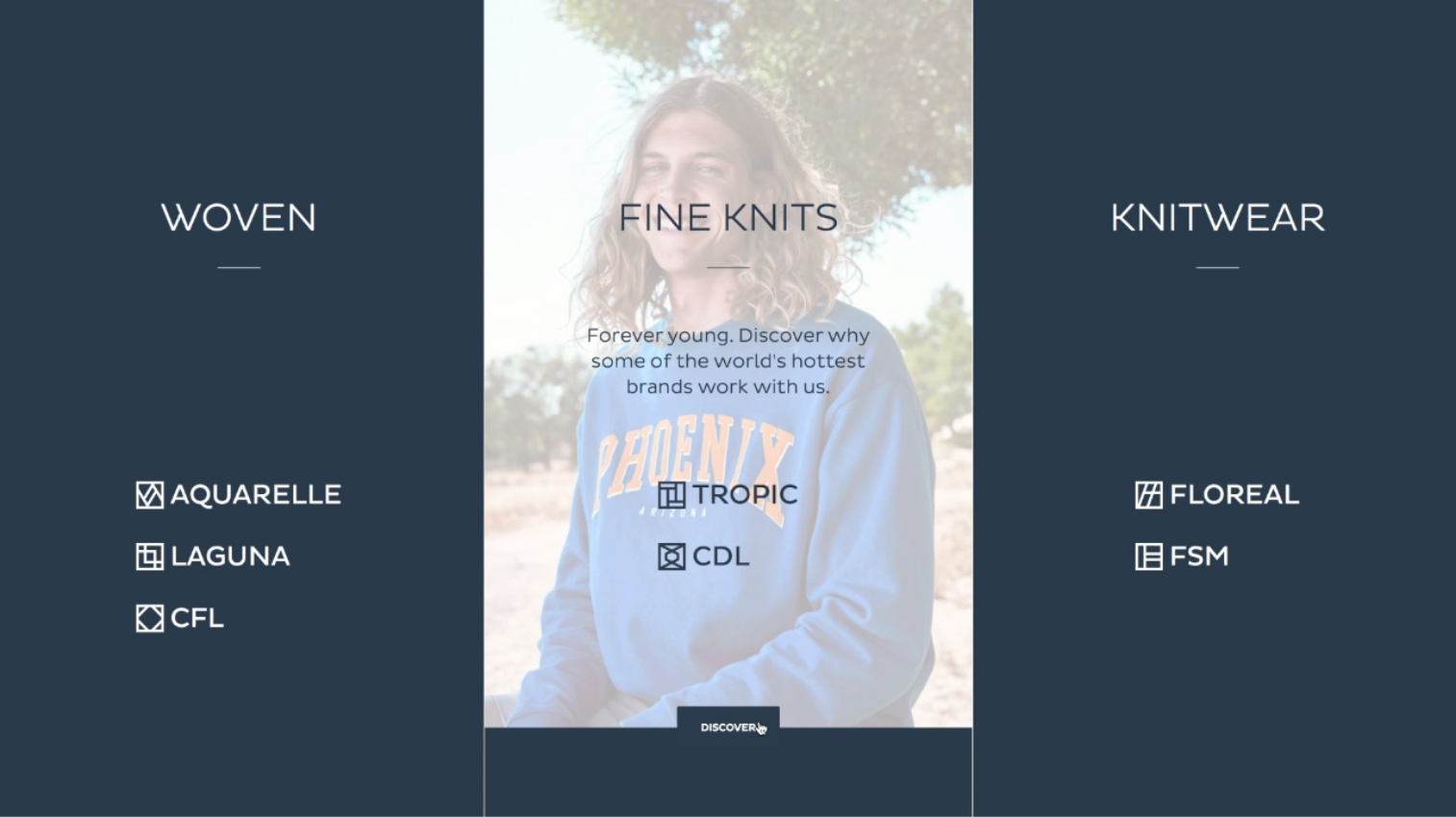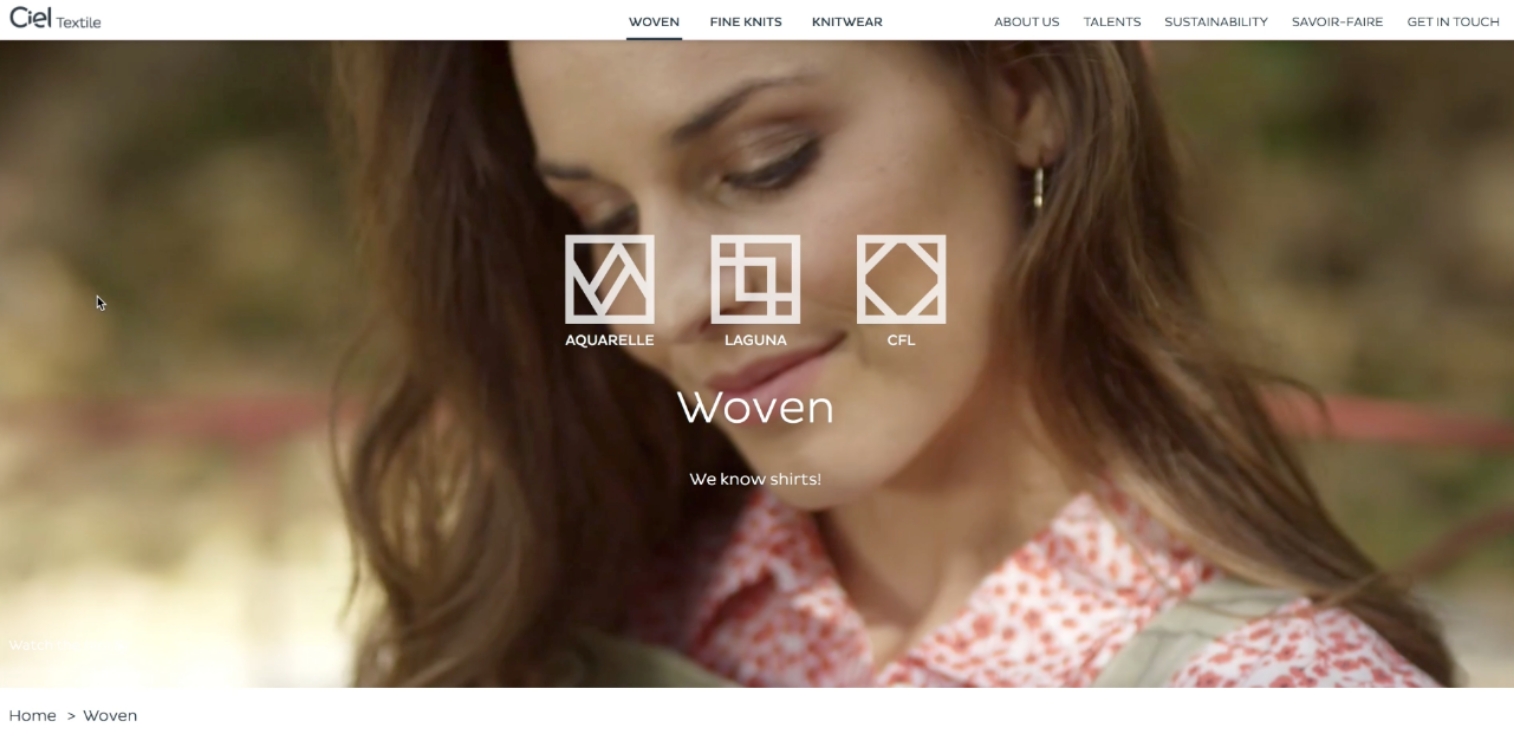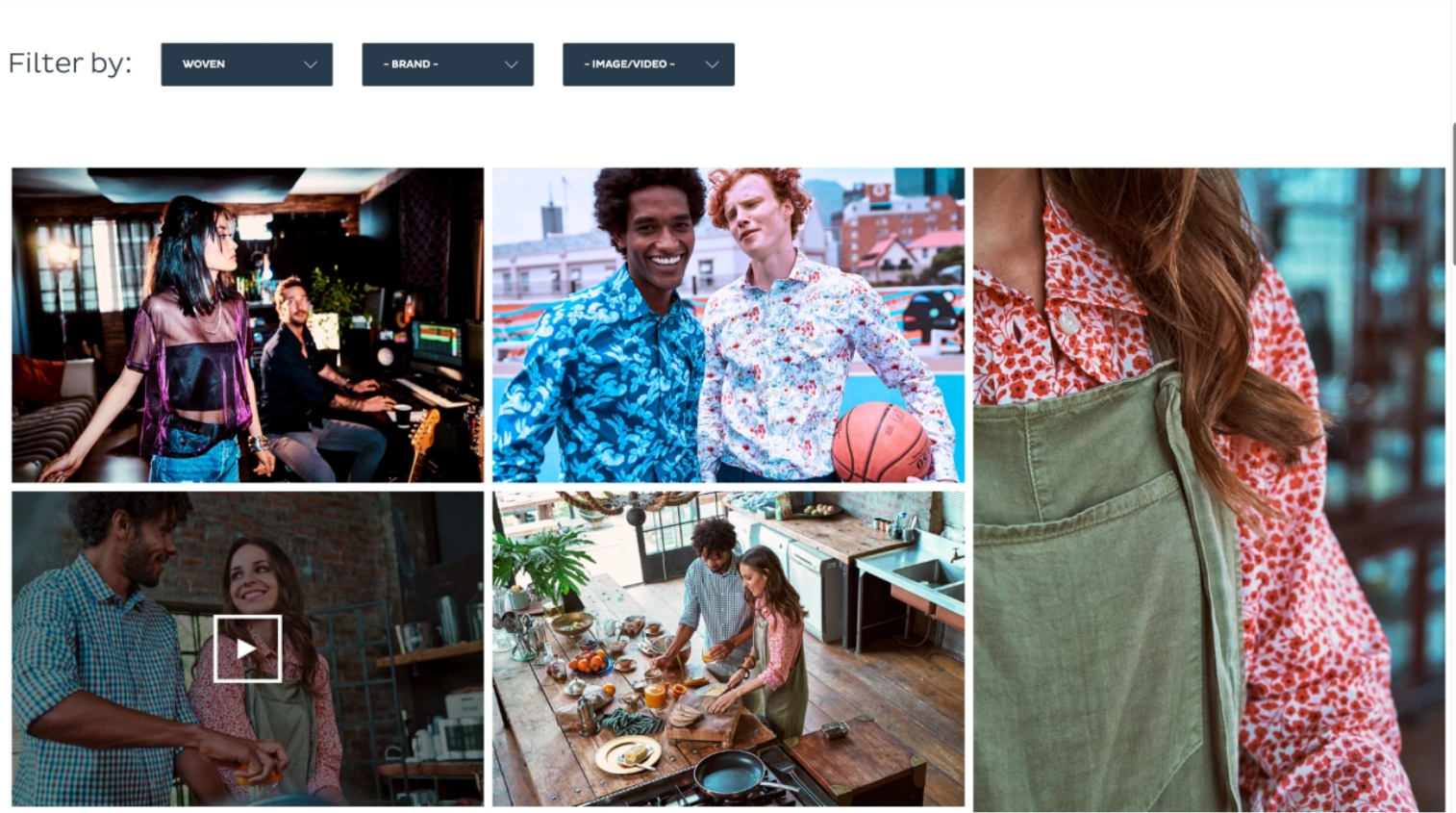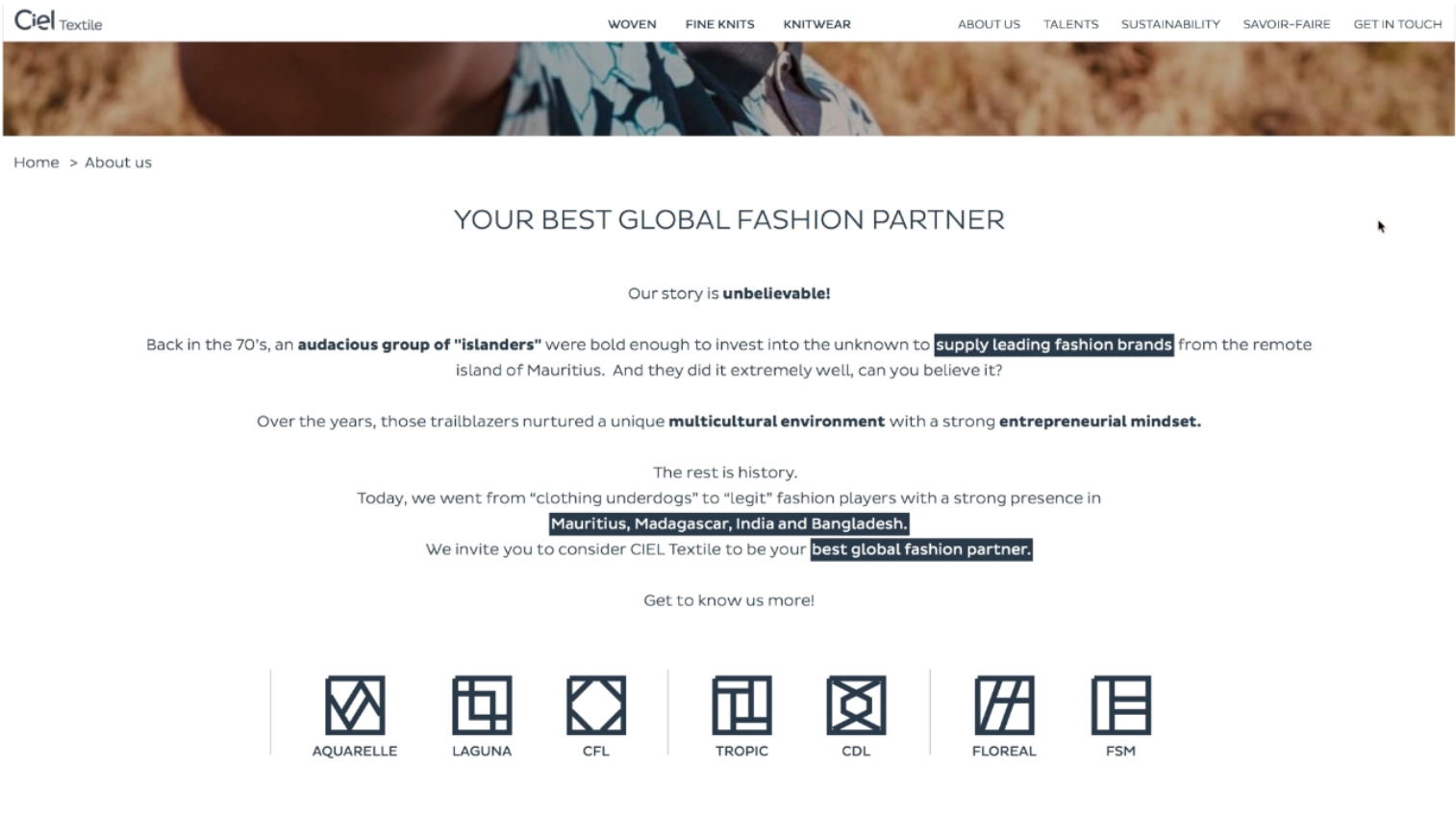 Some other works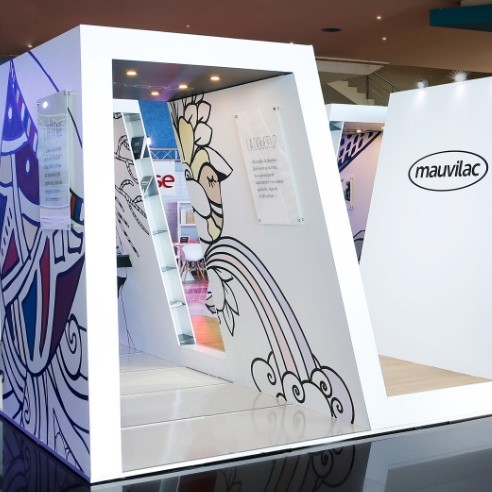 Mauvilac. Salon de la maison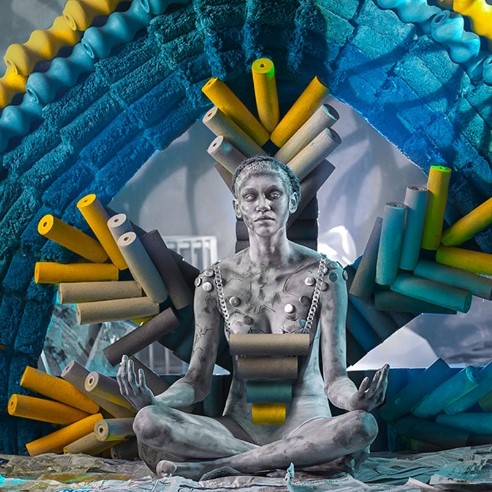 Mauvilac. Colour Vogue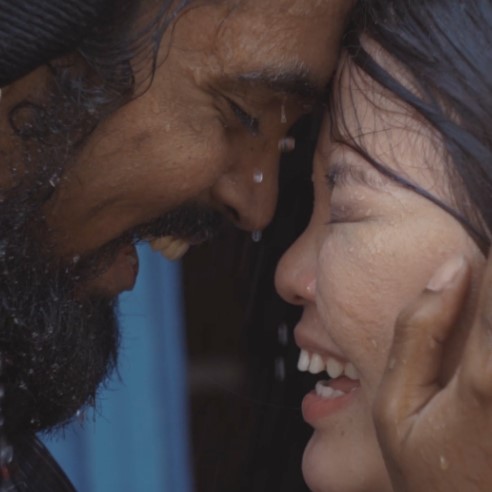 Pepsi. Mwa mo kontan